hg medical is the orthopaedic markets first choice manufacturing partner for complex and technically challenging implantable orthopaedic devices for the upper and lower extremity and the spinal sector. We differentiate through complexity and adding value, appropriating fair value of our services, and position our organisation for growth with sustainable profitability. Our efforts add value to Original Equipment Manufacturers (OEM) and our products enhance patients lives.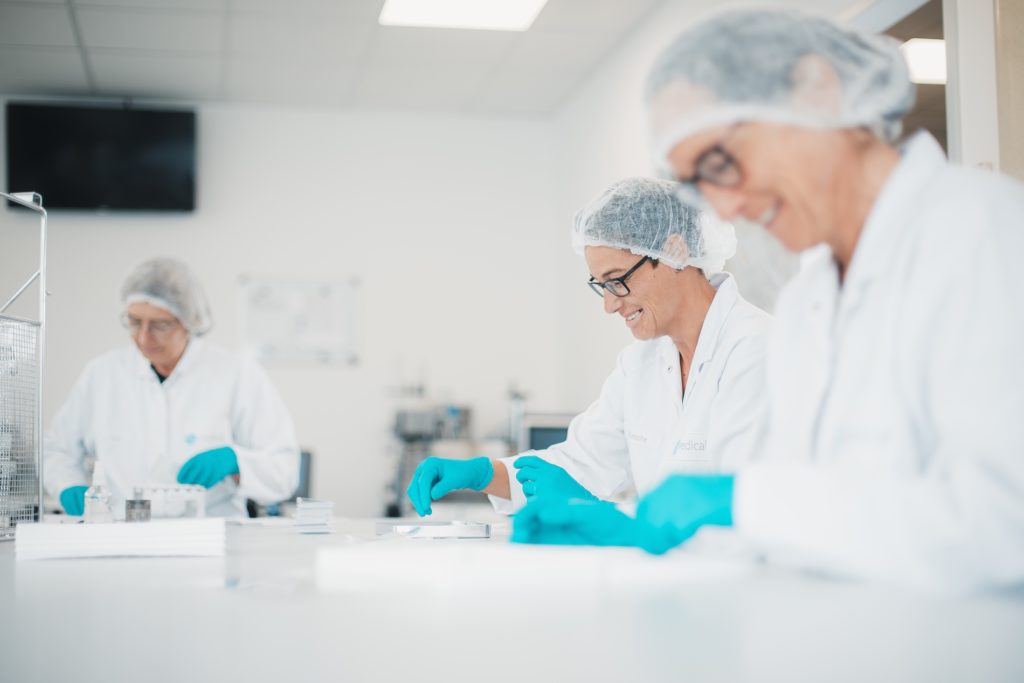 Our values set out the standards of behaviour that can be expected when working with hg medical.
We have three values that are at the heart of everything we do, these are:
Focus: We will focus on our core business, where we can add value and work at our best, playing to our key strengths.
Impact: We are aware of the importance of the products we produce and we understand the positive influence we have on the quality of life of those who receive them.
Integrity: We are committed to being honest, trustworthy and transparent in our operations. We do the right thing, always.